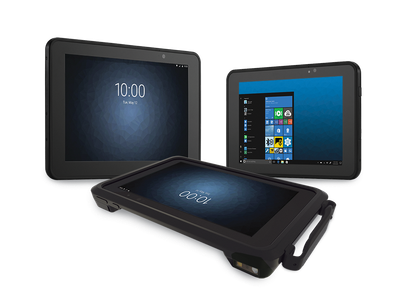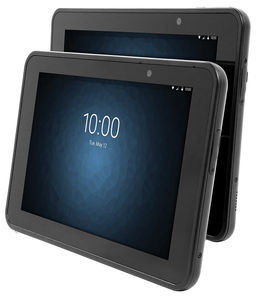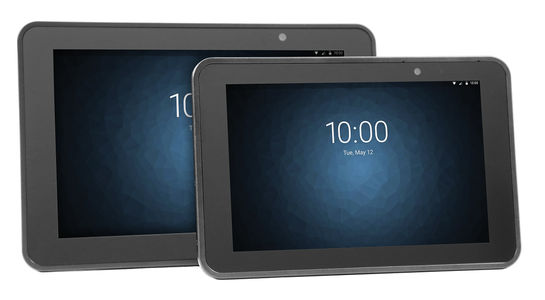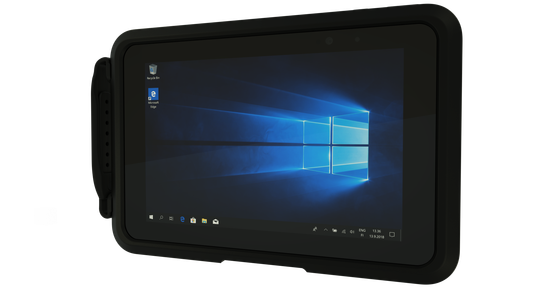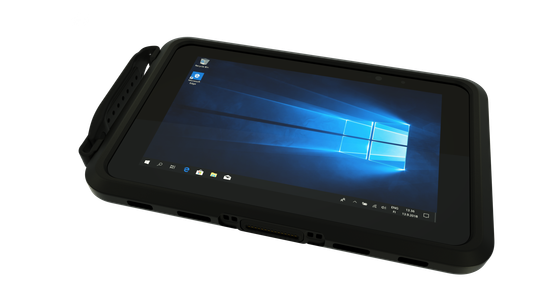 When it comes to choosing a tablet for your business, your workers want sleek consumer styling, while you need enterprise-class durability, data capture and an accessory family that allows you to create the perfect tablet solution for your environment, workers and apps. Now you can have it all with the ET51 and ET56 Enterprise Tablets. The thinnest and lightest of the full line of Zebra rugged tablet computers, the ET51 and ET56 provide your workers with the same great styling they love on their personal tablet. You get a tablet built to handle all-day, everyday business, inside and outside your four walls. Both the compact 8.4 inch or full-size 10.1 inch model have bright, daylight viewable displays, and are loaded with features that make data capture easy. And a wide range of accessories boost ruggedness, simplify charging, extend battery life and make this tablet easy to carry and easy to wear. The ET51/ET56 Enterprise Tablets — all the features your business needs, with the consumer good looks your workers want.
Built for all-day every-day business
Rugged and ready to use indoors and outside
Virtually nothing will stop your tablets from delivering the reliable operation you need — it's built to handle drops to concrete, rain, snow, dust, extreme heat, subzero temperatures, spilled liquids and even a hose-down at full force. And you can virtually double the concrete drop specification from 3.2 ft./1 m to 5.9 ft./1.8 m with the optional rugged frame.
The Corning® Gorilla® Glass display provides shatter- and scratch-resistance, protecting one of the most vulnerable components on any tablet. And vibration testing ensures this tablet is ideal for use in practically any vehicle, from forklifts in a warehouse to delivery and other trucks out on the road.