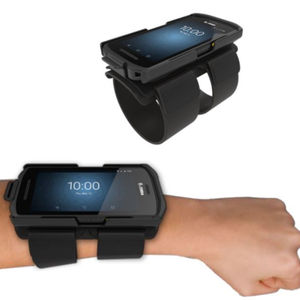 Enables the TC21/TC26 to be mounted to the arm for hands free\noperation.
Mount allows TC21/TC26 to function as a hands-free solution in combination with the RS5100 (or similar) ring scanner. Mount covers the scan window, so a separate ring scanner is required for hands-free scanning.
Mount allows device to be used in landscape mode. Does not rotate for\nportrait mode viewing.\n+Uses Velcro material"