4 Factors to Consider While selecting a Bluetooth Barcode Scanner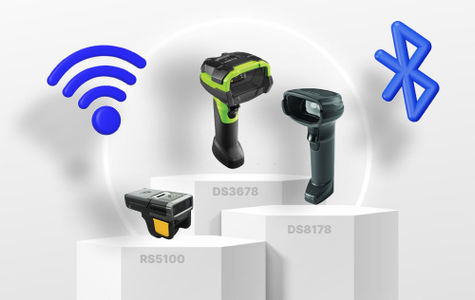 Bluetooth barcode scanners are becoming the most preferred scanners of small businesses because they offer ease of use and flexibility. If you often need to move away from the counter to scan items or do inventory, then this is the kind of scanner that you should buy for your business. Here are features to look for if you're thinking of buying Bluetooth barcode scanners:
Battery life
One of the drawbacks of Bluetooth barcode scanners is that they run on batteries. Unlike those with cords, they have a limited power supply. That's why checking the battery life of the scanner is a must. in case of extensive scanning needs there's always the option to opt for an extanded battery.
Storage mode
Another essential feature to look for in any barcode scanner is storage mode. It will allow your barcode scanner to continue storing data even if it has lost connection to the receiver . The device stores the barcodes in the built-in memory card. Once you are done, you can upload the stored data to your system.
Barcode compatibility
Naturally, you want to make sure that the scanner can read the barcode that you are using. But if you can find a scanner that reads different types of barcodes like UPC, EAN, ITF, QR codes, and Data Matrix codes, then choose that one. This way, you won't need to buy a brand-new scanner if you happen to change your barcodes in the future.
Hands free mode mode
With this feature, there will be no need to press the trigger every time you scan a barcode. All you need to do is to put the scanner in it's stand and make sure that the laser light is pointing on the barcode.