Wearable equipment – The Future of Modernization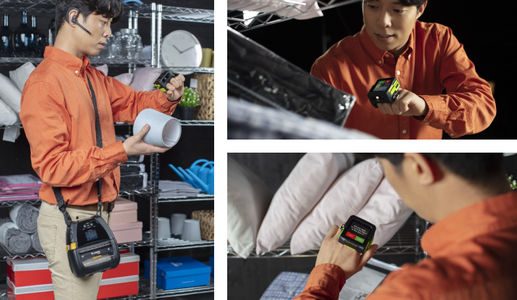 Every day, the line between worker and machine blurs a little more as technology advances to complement workforces across varying industries, and warehousing is no different. In 2019, merely 22% of warehouses reported investing in wearable computing, yet that number is expected to jump to 62% by 2022[1]. Wearable's in the WarehouseIntelligent technology such as augmented and virtual reality are also expected to increase in popularity within the next two years. While it's easy to get lost in the hype of new technology, it's equally important to understand how the next generation of efficient computing can improve your business.
Growing alongside technology breakthroughs is an unforgiving on-demand global market. In the age of instant gratification, expected delivery times have been drastically reduced to three days or less by at least 63% of shoppers[2]. E-commerce alone has led large online stores such as Amazon to open physical stores to meet demands with buy-online-pick-up-in-store purchases. To enhance competitiveness, wearable technology maximizes worker performance, leading to:
Greater data capture accuracy
Faster picking speeds
Maximized worker mobility secured by durable ergonomics
Better worker safety
Committed to efficiency, technocode unlocks the vast new possibilities wearable technology brings. From wireless connectivity to enhanced mobility, see how wearables integrate into your operations.
Getting the Handle on Hands-Free Technology
As a global modernization leader, technocode works alongside Zebra Technologies to provide a wide variety of wearable technology that adapts to your workforce's needs and abilities. From enterprise head-mounted displays to wearable computers, Zebra wearables operate beside your workers to establish the following benefits:
Precautionary augmented reality – Helping your workers stay alert to their surroundings, headsets such as the HD4000 provide crisp imaging and quality augmented reality, so workers can have access to crucial information right before their eyes at all times.
Efficient voice-picking systems – Combining the powers of a rugged ring scanner and wearable computing, wearable technology seamlessly integrates voice picking, drastically decreasing picking errors by 39% while elevating productivity and worker comfort.
Rugged dependability in extreme conditions – As your workforce ventures into more extreme environments, such as high-altitude places and cold-storage units, wearable technology facilitates operations by maintaining functionality without weighing your team down. Plus, with experience in both hardware deployment and software development, Technocode makes sure your crucial applications remain accessible at all times.
Android-powered applications – Pre-installed in wearable computers such as the WS50, Zebra's fortified Android houses several productivity applications such as Workforce Connect and DataWedge, which allows your workforce to stay connected and productive anywhere they go.
Ready to see how wearable technology fits your workforce? Speak with our warehousing specialists today to work alongside a strategic team and find a modernization solution tailored to your needs.