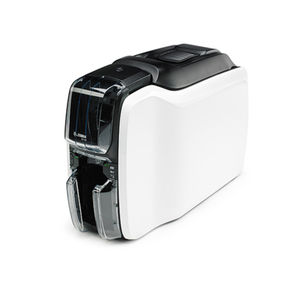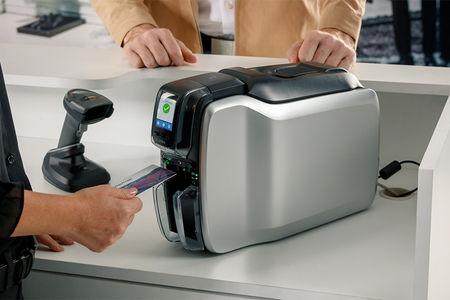 Technocode Tunisia presents to you the badges printer Zebra ZC100. Whether you need to print identification badges for your employees, member cards and both sided invitation cards, the Zebra ZC100 Badges printer is the printer for you.
The ZC series from Zebra is characterized with impressive flexibility of deployment , print speed , manageability to bring positive impact to your establishment .Zebra equipment puts forth The productivity of your personnel, the general performance and global cost , the ZC100 is designed for fulfill all those needs with minimum hustle .
The Zebra ZC100 is smaller in size , made to fit perfectly in your work place even where space is limited . Furthermore , the ZC100 features a plug n play option , in other words it's ready to start printing as soon as it's unpacked , making it very easy to operate and virtually little training is needed , just plug in the printer , load your consumable and your are ready o design your badges . Simple printing , in multi-color or in monochrome colors , the ZC100 is unlimited in features and especially speed .
This card printer is 30% faster on monochrome mode and 15% faster in multi-color mode compared to it's predecessors (the ZXP Series 1 From Zebra )Connectivity wise the ZC100 comes with a standard usb port , Ethernet and WIFI options can be installed on demand to upgrade your communication and managing of your printer regardless of where you are .
Note that we also provide authentic consumables which necessary to keep your equipment in perfect condition , here's the ribbon for the zc100 badges printer .