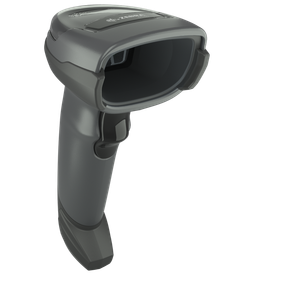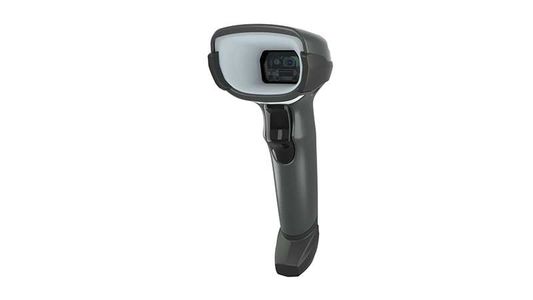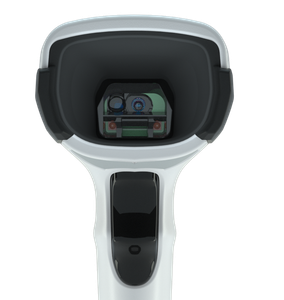 The DS4600 Series offers the versatility and scanning performance you need to keep transactions fast and queues smooth throughout the store. This series of retail and retail scanners can scan items of any size, read barcodes under virtually any condition, and process transactions of any type.
Reliability at all times
The DS4600 series is built to last, indoors and out. IP52 sealing protects against accidental liquid spills ensuring the scanner lens always captures the sharpest possible barcode image for fast and reliable decoding.
Capture it all with the DS4600 line of scanners
Whatever type of data needs to be captured in your store, the DS4600 series scanner is the device for you. Scan 1D and 2D barcodes, whether printed on a label or displayed on a phone. Capture Datamatrix and DotCode barcodes through cellophane wrap, as well as tiny, dense barcodes from jewelry tags. Read wide barcodes and warehouse cartons.
Instant switch between handheld and hands-free modes
Simply place the scanner on its optional presentation stand to automatically switch to hands-free mode and pick it up to switch back to manual mode – no adjustments required.
Capture multiple barcodes with a single press of the trigger
Thanks to the MDF (Multi-Code Data Formatting) function, the DS4600 series imager is able to scan multiple barcodes with a single press of the trigger, and transmit only the necessary codes, in sequence. configured in your application.
Simplify the entire reading experience
Hardware is just the starting point for maximizing the value of your scanners. DS4600 Series scanners are powered by DataCapture DNA software, a unique set of development, management, visibility and productivity tools.
Easy deployment
The DS4600 series scanner offers an ultra simple configuration. Out of the box, the scanner is pre-configured for the applications you use every day, and its auto-host-sensing cables instantly select the correct interface—just plug the scanner in and use it.