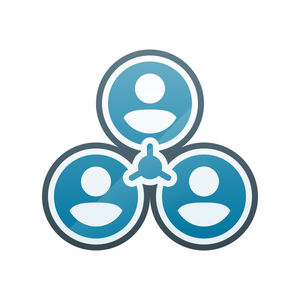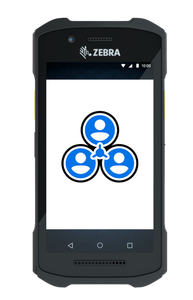 A smart communication and collaboration tool that empowers workers to get more done
Eliminate communication gaps between your employees, communication and information flow freely between teams, all in one platform on one device.
A complete unified platform that enables voice and data communication, remote management and location, in one powerful tool that allows all your employees to stay connected and manage all their tasks with efficiency and confidence via a single device.
A solution that consolidates critical workflows into a single, fully connected platform with Zebra Workforce Connect, the most complete solution for your field teams. Unleash communication potential by adding powerful voice and messaging capabilities to your Zebra mobile devices or third-party devices to better connect your field teams.
Overcome all the hassles, with Workforce Connect
Professional management
Analysis and reporting; Equipment usage reports with actionable insights into staff activity and performance
Secure encrypted communication; Security of professional communications (voice and SMS)
Single sign-on (SSO); Personalized automatic configuration at each connection
Shared use model; Custom or functional rules to facilitate shared use of the same device
Smart communications
Text mode and walkie-talkie; Individual or group voice messages and SMS
Voice and PBX; Receiving and sending PBX calls from a mobile terminal
Staff security; Fall detection, sending alerts and emergency calls
Voice-activated virtual assistant; Performing simple tasks by voice command
Smart collaboration
IoT Alerts; Door alarm, service request and other notifications via device IoT connection
Creation of dynamic groups; Management of user groups (addition, deletion)
Management and assignment of tasks; View, execute and assign individual or group tasks
Location of people and assets; Location of people and equipment by GPS tracking
What will you benefit from
Elevate your frontline workers
Advance your frontline with smooth information and more opportunities for critical thinking and problem solving. Workforce Connect covers all frontline needs, from communication to collaboration, from information to security, all in one connected platform.
Unify and transform your operations
Gain enterprise-wide visibility with a unified solution designed to both eliminate inefficiencies and streamline communications. No more delays, disconnections and disjointed workflows. The answers are now at the fingertips of frontline workers.
A flexible approach supported by Zebra
Rest easy knowing you have the most comprehensive range of software capabilities and rugged hardware designed for any industry. Choose the plan that's right for your business. No matter the size, Workforce Connect has an option for you.
Zebra Workforce connect consists of 3 separate products
Voip: Full-duplex voice communication over Wi-Fi, turning your zebra work device into a full-featured mobile phone.
PTT express: simple half-duplex totalk push communication via wifi.
PTT Pro: Professional license version of PTT express, communicate via Lan or Wlan connection. be able to communicate by text and voice with several connections at the same time, create a discussion group for quick access.
Workforce Connect brings you peace of mind by giving you the assurance of working with the most complete software and hardware ecosystem.